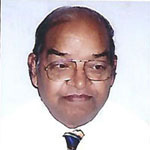 Dr. M. C. Nigam
M.D. Psychiatry
Retired as Chief Psychiatrist, after serving for 36 years at the Central Hospital, Northern Railways. Provided inputs on stages of brain development and impact of learning methodologies on mental and behavioral changes.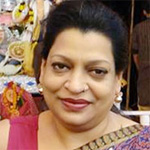 Romila Sundaresan
M. Phil in Clinical Psychology
During her several years of practicing as a Psychologist, Romila counselled children and their families, with a special focus on the achievement of developmental milestones and coping with the stress of exams.
Veena Rani
Child Psychologist
Worked for more than 35 years at Kalawati Saran Children's Hospital and Lady Hardinge, both leading medical institutions in New Delhi. Specialized in learning associated development and social skills in children.