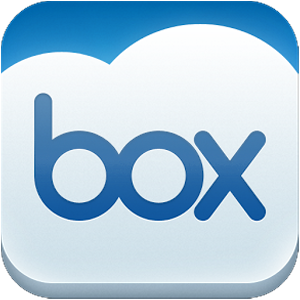 Box app is one of the leading cloud storage services, especially as an Android app. The Box Android app allows you to access each and every file or folder that you host on your Box account, practically from anywhere. It also comes with a built-in music player for all your music files. It has a lot to offer as an organizational tool. From basic docs to music files, photos and videos, you can upload and share all the file types that need cloud storage on Box.
What is Good About Box
Signing up for a Box account is easy and effortless. The app offers 10 GB of free storage for personal accounts. The paid plan offers 100 GB storage at $10 per month. Files can be uploaded to Box and shared with others. You may or may not provide others with permissions to edit, collaborate, and/or comment on the files. Uploading content is easy and quick. The app has a clean interface along, with a split screen showing a glimpse of the selected file. As an organizational tool, it allows its users to sort, move to folder, and copy files to folders. The files can also be directly saved into the device SD card for viewing files offline. It even comes with a built-in content search option to help you access the files of your choice in no time. This Android app allows you to add real-time updates to the files. You can also access information about when and by whom the files were accessed. The editing and comments can also be all checked on this app. This is one of the major features that make this app an effective collaboration tool. The app provides an added security setting that enables the host of a folder to add a pass code to prevent unauthorized access.
What You'll Miss in Box
One issue with Box is that you can only give folder-level viewing and editing permissions, but cannot go down to file-level. Also, the files shared with the user by someone are mixed up with the user's own files. There is no identification mark that helps to understand whether a file has been hosted or shared. Moreover, there is no special upload feature for photos and videos. Overall, it is a useful file and folder sharing app that can be used as a collaboration tool to make organisational works easier. It may sometimes cause some hiccups, but those are negligible.
Summary:
Box is an intuitive Android app that gives you more than just basic cloud storage features. It makes collaboration easy in works that need team effort.
Pros
Clean user interface
10GB space free.
Optional passcode lock.
Seamless music player.
Able to save files offline.
Can add comments to files from mobile app.
Integrates with a wide array of other apps and services.
Cons
No feature for quick photos and video upload
No permission level for individual files
No identification based on shared or sharing.