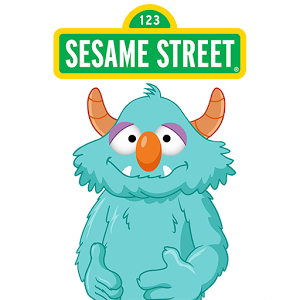 A part of Sesame Street's Little Children Big Challenges Initiative, the bilingual app Breathe, Think, Do with Sesame Street Android App, available in English and Spanish, aims at developing children's resilience by teaching them real-life problem solving techniques. Given that the kinds of problems that children have to cope with are becoming increasingly complex, this endeavor to make them emotionally capable of handling crises is a very welcome move in a direction that is seldom explored.
What's Good About Breathe Think, Do with Sesame Street
There are five different problems that the children's favourite monsters from Sesame Street undergo with the child helping them solve those problems through different strategies available via the app. The problems are such that the target children aged 2 to 5 years will surely relate to them. Being able to successfully discover the solution will help them assimilate the problem-solving process and ultimately apply it to themselves. Therefore, firstly, through problem solving techniques, the app helps enhance their concept learning ability.
Secondly, this app teaches children an emotional vocabulary, a much neglected aspect of their overall linguistic growth. Repeated use of this app can go a long way in helping a child express his or her feelings, thereby reducing his or her frustration at not being able to do so. It is an important tool for holistic development of individual personalities.
Thirdly, the Breathe with the Monster feature teaches children deep breathing techniques that act as first aid to an emotional crisis. Fourthly, the personalized encouragement feature goes a long way in motivating a child and building positive self-worth. Thus, the cumulative effect of the app is such that instead of being unable to comprehend feelings and being overwhelmed by problems, children are taught to tackle them simultaneously at a physical, mental and emotional level. It is a truly a one-of-a-kind Android app and its concept is truly commendable.
Moreover, this research-based Android App has an intuitive interface that adapts well to tablets and smartphones. The fact that it is available free of cost is the icing on the cake.
What's Missing in Breathe, Think, Do with Sesame Street
The fact that it is a fairly robust file means that it demands high speed internet for installation. Moreover, possibly because of high system requirements and poor implementation of code, the app often freezes mid-play on several devices. Furthermore, many users have found the app incompatible with Lollypop (Android 5.x).
Other than technical issues, there are parts of the app when children have to tap on the belly of the monster or pop bubbles above his head in order to uncover possible solutions. It may be said that some of these routines go on for too long and may not be able to hold the attention of children aged 2 to 5 years. However, this problem can easily be addressed with a caregiver's involvement, who can draw back the child's attention to it.
Overall, Breathe, Think, Do with Sesame Street is not just a wonderful concept, but also has been rendered with proven efficacy.
Pros
Teaches real life problem-solving through concept learning
Teaches emotional vocabulary
Teaches deep breathing techniques to calm oneself down.
Personalized encouragement boosts morale and builds positive self worth
Is available free of cost
Cons
Heavy file, requiring high speed internet
Freezes on many devices
Is found to be incompatible with Lollypop
Some routines are too long for a young child's attention span