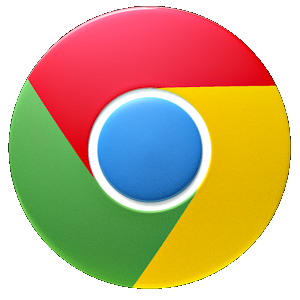 The Chrome Browser for Android devices by Google comes with all the features that you would find in the web version for this browser. Here's a closer look at what this browser for Android devices can do for you.
What is Good About Chrome Browser?
The design of the Chrome Browser app is almost the same as the web version. In fact, the app is perhaps more user-friendly, with the advantages of gesture-based controls. It is simple and easy to handle. This Android app has the same features that you would find when you use this browser on your PC or laptop. You can open unlimited tabs simultaneously to surf through multiple webpages. You can scroll through the tabs to check out each of them. What you would get especially on your Android device is the advantage of switching tabs by simply swiping the screen vertically. You can also bring the tabs, bookmarks and even omnibox data from your computer by simply signing into your Google account. If you wish to keep your browsing activity private on your tab, the Incognito option would allow you to do so. There will be no trace of surfing the pages, neither in the browser history nor the system cookies folder. Also, the small microphone button allows you to search with voice, which is an additional feature for Android devices. Of course, it works faster than regular Android browsers.
What You'll Miss in Chrome Browser
It takes a good amount of memory space, especially considering it is a browser. The Chrome Browser app is great for your Android device as long as you have sufficient memory space. It makes surfing the web easier and faster. The gesture-controls and voice searches are added advantages to this already popular Android app from Google. Chrome Browser from Google is fast and has all the features of its web version, plus voice search and gesture-based controls.
Pros
Well designed app
Gesture-based controls to switch tabs
Incognito tabs for privacy
Sync tabs, bookmarks and ominibox data from PC and laptop
Voice search
Faster than default browsers