Who does not love puppies, especially the ones that you don't have to clean up after? With the aid of a lovable and cuddly animated character, Laugh & Learn™ Puppy, this app opens the door for your baby to learn new things in a happy and fun environment. It has a multimedia and interactive platform for your child to learn new things in the most interesting ways ever. From sing-along songs to cute sound effects and interactive activities, this Android app review explores all the elements that your baby can do with this app. For starters, it has four modes for learning four different things, which include numbers, alphabets, shapes and colors and music. It's a great app for kids under 5 years of age.
What is Good About Learning Letters Puppy
This is an interactive multimedia app that is easy to use for teaching your toddler numbers, letters, shapes, colors and music with a colorful and entertaining interface. The brightly colored character and the cutely drawn elements help to retain a child's attention to learn in the most interesting way. The app teaches kids under 5 years of age in the most contemporary way with sing-a-longs and colorful images that help the child to retain the knowledge acquired. If you tilt the device, you can even hear the puppy give an adorable giggle. All actions and images can be replayed at anytime through action or reaction features. Moreover, there are no ads to distract your toddler.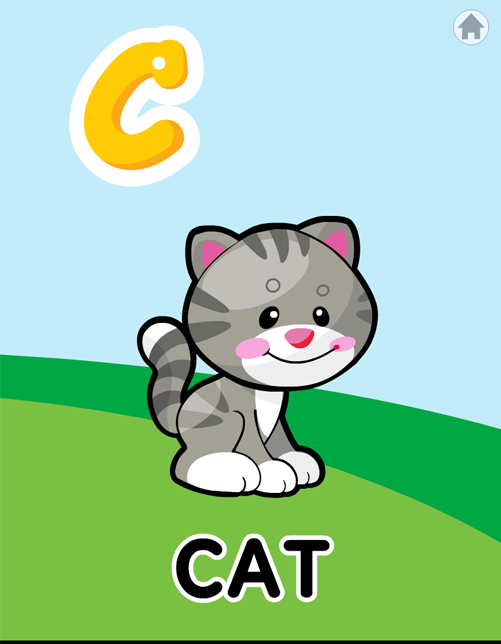 What You'll Miss in Learning Letters Puppy
This app does not have a large amount of content. Even in math, it is restricted to numbers from 1 to 10. Overall, it is a really cute app that toddlers usually love. You may also enjoy the app while helping your child learn alphabets and numbers. With cute colors and characters, Learning Letters Puppy is quite a lot of fun.
Pros
Laugh & Learn™ Puppy
Colorful imagery
Sing-a-longs
Learning alphabets, numbers, shapes, colors and music
Motion sensor interactions
Unconventional teaching techniques
No ads