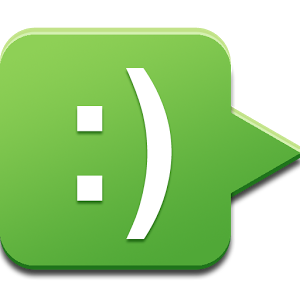 Does your pre-teen have trouble grasping the English language? Is he constantly playing kids' games on the tablet you bought him? Wouldn't it be great if there was an Android app that could help with your child's English and keep him entertained at the same time?
Give it up for Acobot LLC, who came up with this educational application called Chat to Learn English. This application allows children between the ages of 9 to 12 years, to get a better grip on the English language in a unique, interactive way. The responsive application uses the voice of a virtual American girl known as Aco who will chat with your pre-teen, improving his/her English skills in the course. You can even track improvement by checking your vocabulary score from time to time. Here is the complete app review.
What makes Chat to Learn English the Top English Learning App?
This application is not only restricted to helping your child familiarise themselves with English, it can help them in real life, practical situations. Your child will automatically know what to say in a conversation and their vocabulary and grammar will drastically improve. Moreover, the rate of improvement will be much faster than at school.
They will also be able to process spoken English more efficiently, leading to better conversation skills and a higher score in English exams. Also, it will lead to identification and recall of new words faster and permanently. Since Aco will communicate in a native American English accent, it will instil accurate pronunciation and promote better diction. Moreover, your child can even look up the meaning of words said by Aco for a better grasp on the language.
The results from this application are sure to be satisfactory, since the developers claim that their application vocabulary covers all major English tests, including TOEFL, IELTS, TOEIC, FCE, CAE, BULATS, SAT, ACT, GRE and GMAT. This ensures that your child is prepared for such examinations, well in advance. There is also a built in dictionary with over 1,00,000 terms, phonetic transcription, translation to native languages, over 8,000 real person audio files for word listening and over 100,000 audio files for sentence listening. There is even the added feature of recording your own voice for comparison, which is absent in other similar applications. Also, your child can tune in to good English music and understand the meaning of lyrics on the application and even get English news updates regularly.
What We Missed in this Android App
There are only few areas where this application is not up to par with its otherwise optimized experience. Translations into Hindi or other languages are not very accurate at times. Also, since it is a young development, it is not uncommon for the Android app to crash occasionally on your tablet. Since the application requires a 3G or 4G connection at all times, it can drain the battery of your tab quite quickly.
Having said that, the Chat to Learn English app is still a top app that makes English learning a lot more fun for pre-teens between the ages of 9 to 12 years.
Pros
Just 3.3 MB in size
Free to download
Delivers daily English news reports directly to tablet
Has a built in dictionary with meaning of over 1,00,000 terms
Comes with detailed definitions and phonetic transcription
Boosts listening since it has 8,000 audio files for words and 1, 00,000 audio files for sentences
Stresses on the right pronunciation and diction
Can enable English learning through music
Records your child's voice for comparison
Covers all major English tests including IELTS, TOEFL, SAT, etc.
Cons
Translation from English to native languages is limited
Occasional crashes
High usage of data
No offline feature
High battery use