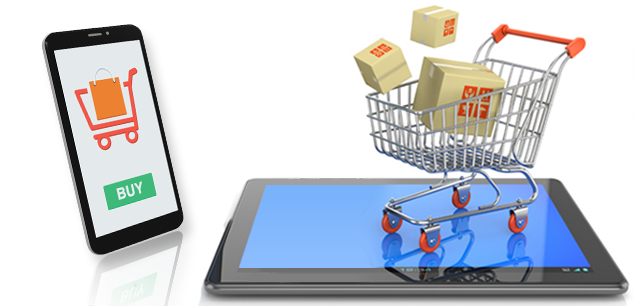 In June 2016, the CEO of Amazon, Jeff Bazos, announced an investment of US$3 billion in India and in less than a month, the company opened six new fulfillment centers across five Indian cities, Chennai, Coimbatore, Delhi, Jaipur and Mumbai. In addition to this, the company also announced an investment of US $300 million in original content, with an aim to launch its video service in India. These huge in-vestments clearly show the growth of the e-commerce sector in the country.
The key reason for this growth, of course, has been the rising penetration of the internet. As of June 2015, India had an internet user base of about 354 million, and is expected to cross the 500 million mark by the end 0f 2016. The penetration in the market is growing at an exceptional rate adding 6 mil-lion new users every month. Again, the primary driver of this growth rate has been smartphone penetra-tion in India. What the growing popularity of the smartphone and the use of the internet on the go have done is make people comfortable with using the virtual world to fulfill almost all their needs.
Therefore, it shouldn't come as a surprise that a joint ASSOCHAM-Forrester study paper forecasted that the revenue from e-commerce sector, which is US$30 billion in 2016, would reach US$120 billion by 2020, at an average annual growth rate of 51%!
The Growth of Big Players
Seeing this huge potential, businesses large and small are moving their services to the online sphere. In fact, The Times of India analyzed the data of top e-retailers between May 2015 and May 2016 in terms of the value of goods sold. The biggies of the Indian market clocked a Gross Merchandise Value (GMV) run rate of US $9 billion in 2015, a number that achieved the US$10.5 billion mark in 2016, at an annual growth rate of 11%.
Even if you look at the story of our very own, indigenous biggie, Flipkart, the company started out as a purely e-commerce venture, selling its first product, a book called Leaving Microsoft To Change The World, to a Hyderabad-based customer in 2007. Today, this company employs 33,000 people and its valuation was pegged at US$15 billion in May 2015.
So, Flipkart started out selling books and today it is India's largest online store, with a GMV of US $4 billion for almost a year. You can buy everything, from belts to bookcases, under one roof at this e-retailer.
What Does it Mean for SMEs?
The fact is that the online world and the vast Indian consumer base offer space for any and every type of business. In fact, the world of e-commerce is now changing. From online stores attempting to offer everything under one roof, e-retailers are beginning to offer niche products and services. So, you have a Nature's Basket for only groceries of all kinds, while you have a Nykaa for cosmetics and beauty prod-ucts of all kinds.
This opens up a world of possibilities, especially for small and mediums sized enterprises (SMEs). You no longer need to have huge resources or a vast network to provide a range of products. You can choose your area of specialization and launch your business based on your financial and other resources. In fact, a report published by KPMG in 2015 says that an SME can enter the ecommerce space with an initial investment of around Rs.3,000. The report adds that SMEs selling their offerings via ecommerce platforms typically incur 60-70% lower costs that those using other channels.
The ongoing explosion of ecommerce is a game changer for the ~48 million SMEs operating across the country. And if you thought this is only the case in metros, almost 50% of India's online shoppers do not belong to either tier 1 or tier 2 cities.