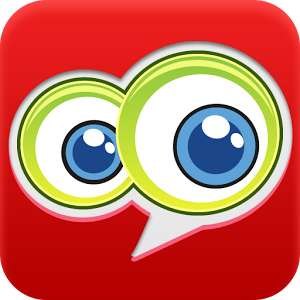 If you are worried about your kid's safety and security while they socialise online, then Roo Kids Chat Android App will wave off your worries once and for all. It is an instant messaging app designed especially for kids aged 8 to 12, backed by parental control. It is sometimes referred to as "Whatsapp for Kids" or "Whatsapp for Kids with Safety." What's more, children also get to solve puzzles apart from connecting with friends and family.
What is Good about Roo Kids Chat?
With parental control and security features, Roo Kids Chat App can help your child socialise safely. It is an android app that allows your child to interact with others under your supervision. You not only get to choose whom your child interacts with but also get to set "curfew hours," during which live chat is disabled.
You also get to setup your kid's account and choose a username. Parents are notified when their children receive or send friend requests and adds friends to their contact list. You can restrict access to the camera, which rules out the possibility of accidentally sending pictures. You can also create a list of "banned words," which your kid will not be able to use while chatting.
Parents can permanently remove or block a user and can also control in-app purchases. Your children will have the freedom and privacy of conversation but only with the people you approve of. Kids can also report abusers. You would be instantly notified about your child reporting abuse, along with the alleged abuser's information. Parental control is password protected, which makes it difficult for your kids or anybody else to misuse it.
This Android app also comes with fun features, such as the echo or puzzle. Echo helps your kid to know the app better. It is an automated chat friend that sends back everything that your child sent it, be it pictures, texts or drawings. The puzzle feature sends a puzzle to be solved and the answer can be received on demand. Your kids can exchange text, pictures or drawings, which can be drawn instantly through a dedicated feature. All information, from the username and password to message are transmitted via SSL (Secure Socket Layer), which makes it impossible for anyone to view them even when they are tapping your network. All the messages, whether they are instant or offline, get deleted from the host's server once delivered. The app doesn't ask for your location and has no ads popping up.
Where Roo Kids Chat App Falls Short
While parental control is a great feature to keep tabs on your kids, in some instances, it does not really work. Kids can write messages during curfew hours, which will be sent later and drawings are sent instantly throughout the day. The "banned words" feature appears faulty, since banned words with punctuations can easily be sent. Moreover, the user experience is hampered by connection problems and messages not going through.
Pros
Parental control
Secure transmission of information over SSL
Report abuse
Time-bound usage
No ad pop-ups
Location need not be revealed
Privacy
Puzzle and draw features
Cons
Time-bound does not apply fully
"Banned Words" feature faulty
Connection issues leading discrepancy in sending messages